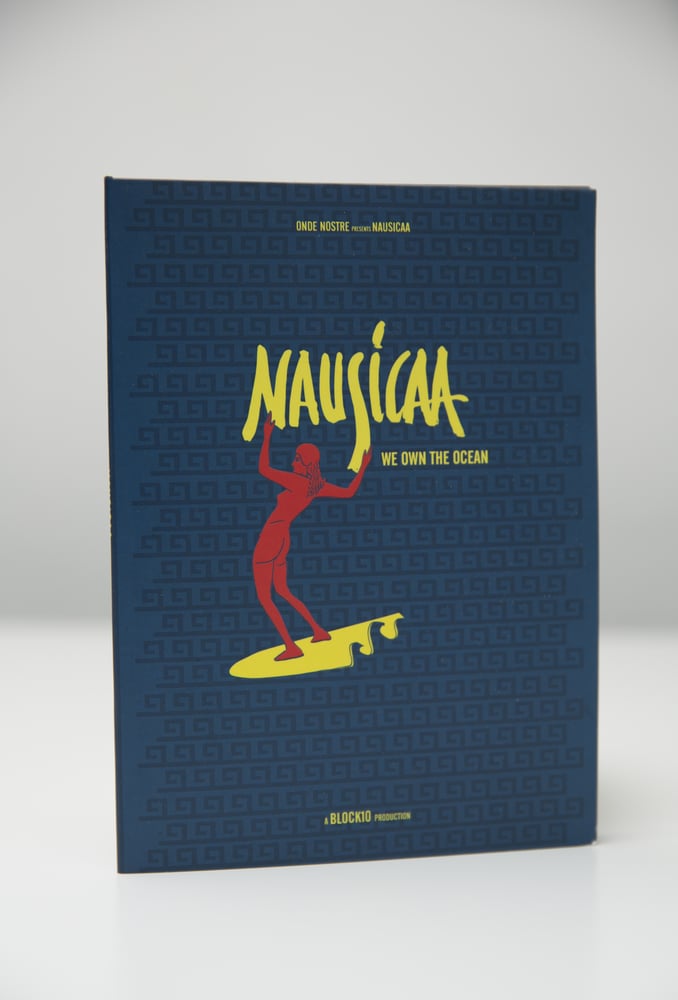 NAUSICAA DVD
€

18.00
---
---
A  journey in search of adventures, unexplored shores, empty waves in the mediterranean most secluded places living with almost zero carbon footprint.
This is a surf-film about our small Ocean, the cradle of civilization and a reflection on living a simple lifestyle in symbiosis with nature.
The boats together with the Onde Nostre Crew travelled the Mediterranean Sea following Ulisse's journey with surfers, sailors, free divers, musicians, artists.
BEST SURF FILM SHORT at Florida Surf Film Festival 2018 and BEST SOUNDTRACK and BEST EDITING AWARD at the Lagoa Surf e Arte Film Festival 2018, Brasil.
The film is a tale of friendship and nature which speaks to all lovers of the sea. A modern Odyssey in the search of freedom and waves but also a testimony to our love for the sea and to document the most hidden seas of the Mediterranean. This film is the story of a moment, of the people who live from one moment to the next and can relish the beauty of an instant. The film unfold in tales of adventure so that finally, as in Onde Nostre's motto, we'll be able to tell our spectatorship: "Look where I brought you".
SURFERS
Andy Nieblas, Mele Saili, Makala Harmony Smith, Lex Weinstein, Margaux Arramon Tucoo, Natalia Resmini, Alessandro Ponzanelli, Matteo Fabbri, Sebastiano Concas.
Directed and filmed by Luca Merli